It's no secret that I'm a gigantic sook. I'm also quite a girly girl and organic skincare is my jam at the moment.
So it will come as no surprise that when I was given the opportunity to nurture both those elements in a pampering session with World Organics (and their range of certified organic skincare and makeup), I was in. Like both hands up, both feet in, squirming with excitement in.
But … there was a catch: my sensitive, sensitized, don't-even-sneeze-near-me-or-I'll-turn-bright-red skin.
Every party has a pooper and the pooper was I.
But to be fair, I had nobody to blame but myself.
You see, after consuming way too much yoghurt (and suffering the price with irritated, angry skin) I then did the unspeakable: I over-exfoliated. And … I (cue the gasps) … used a supermarket brand cleanser. With chemicals. And nasties so potent they could strip the paint off walls.
I know. I should have known better. And I did. I do. But … I still did it.
And so when I strolled into the pop-up World Organics suite at the Langham Hotel in Sydney, I felt like I was doing the walk of shame to the Principal's office. And I knew there'd be hell to pay.
When Cassandra met World Organics.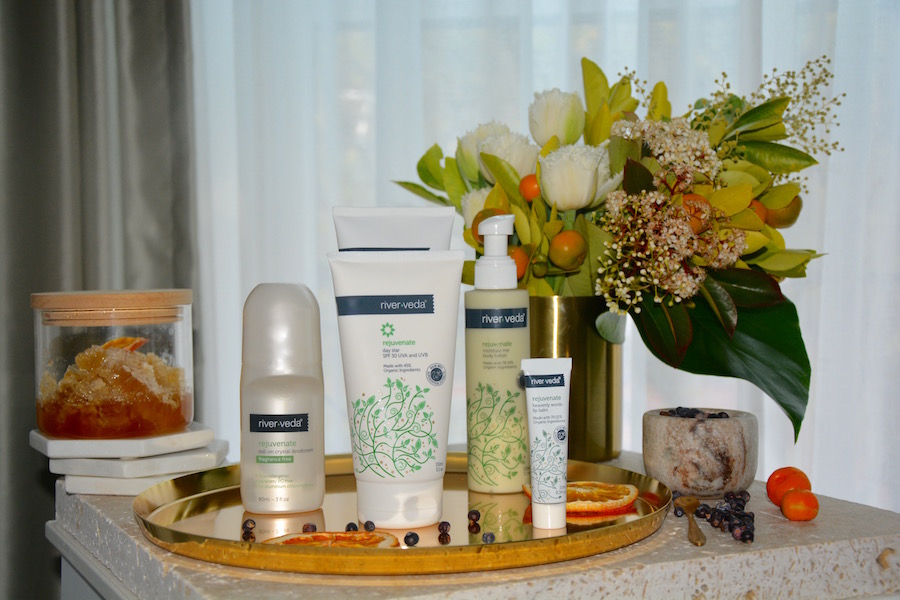 Plump raindrops splashed onto the pavement outside the hotel, reflecting the glow of lights from cars passing by and infusing the scene with a serenely romantic ambiance. The scent of flowers, and spice (and everything nice) wafted in the air. And I couldn't help but wonder … was I in some kind of romantic comedy?
All that was missing was for the requisite golden retriever to come bolting past and tangle me – and his handsome owner – in a mess of leads and limbs.
Okay … so maybe for it to totally work, I would have needed my partner to adopt a golden retriever. And okay, I was at the Langham for work, which meant no romance was necessary.
Or … was it?
You see, when I think about my introduction to World Organics, it feels like I'm revealing the plot line of a romantic comedy:
Girl meets skincare. Skincare woos girl with its organic ethos, transparent and loving philosophy and east meets west methodology. Girl falls head over heels in love with skincare. Skincare loves girl even without makeup on (and despite the yoghurt-induced redness) … But also has a divine range of organic makeup if she does want to wear a little something something. And they lived happily ever after.
End of article.
Okay, not really, but I seriously could end it there. I won't though, because I am bursting at the seams to share what makes World Organics so special and unique.
But before we dive in, I'm going to run through what my pampering session looked like (because it was that good).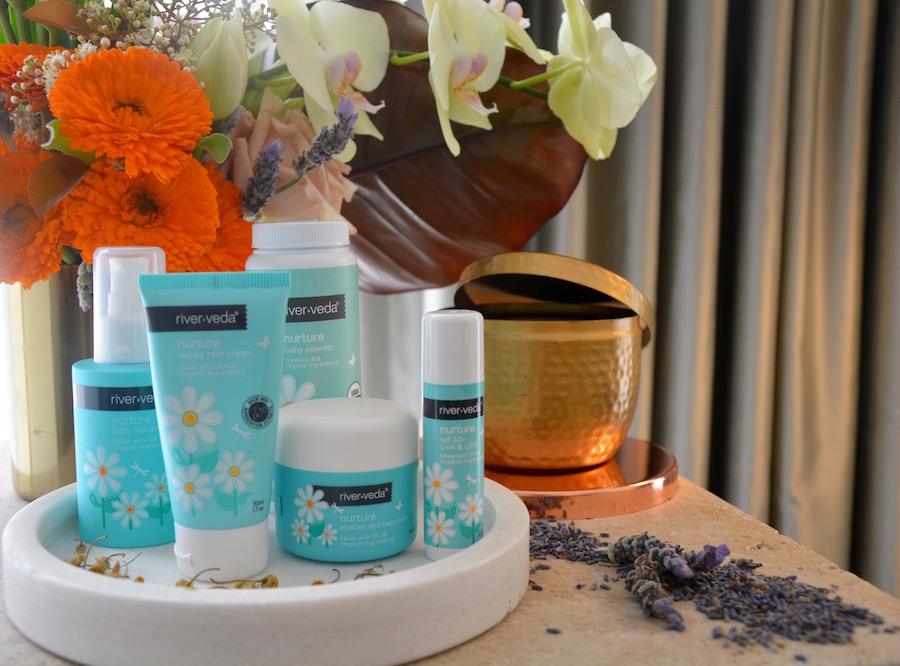 The World Organics facial
First up, I was led into the official World Organics treatment room where Amba from the ReVamp rooms spoiled me with a 30-minute facial using the World Organics range.
Obviously I couldn't see much of what was going on, but let me tell you now: I felt it. And it felt good. It smelt pretty darn incredible too.
Amba used a mix of World Organic's everyday and replenish range to soothe and hydrate my skin, then performed some sort of massage witchery that promptly sent me into a relaxed, almost-drooling puddle of bliss.
Did it work? Well, it's too early to tell. I've been given a few products to try, which I will, and I will be writing a review on them later. Watch this space to see how I go.
As for my lingering I've-been-a-bad-girl guilt, yes, Amba noticed my redness. But she didn't judge or scold me for my lapse in skin care, well, care. Instead, she simply suggested some of the World Organic's products that could help settle my skin and recommended I work on strengthening my dermis.
I imagined my skin hitting the gym, gave Amba a smile (and a promise to take better care of my skin), and allowed myself to be escorted to the next element of the pampering session.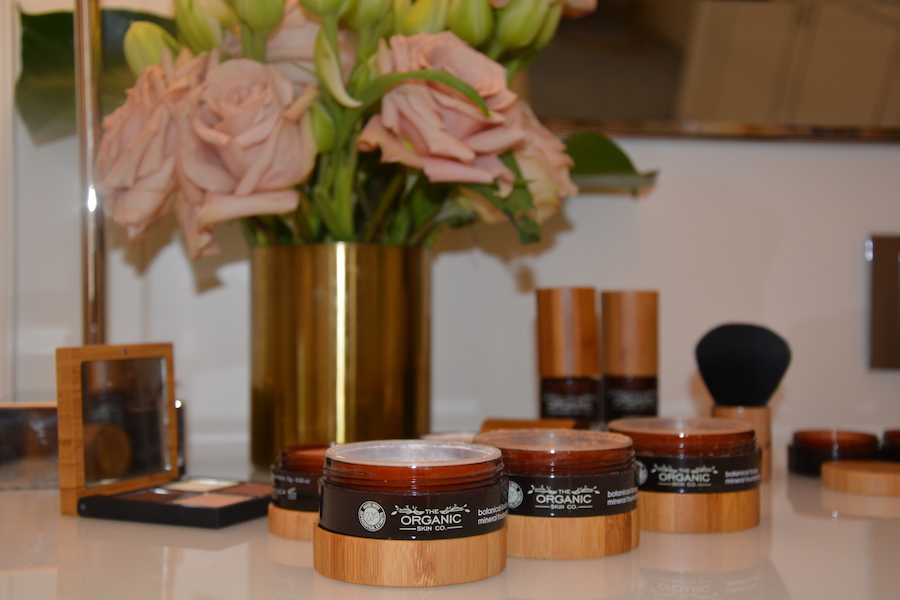 The World Organics makeover
Next, I was in the hands of beauty and makeup alchemist Noni Smith. Sweet name, but awfully intimidating reputation. You see, Noni's talented hands have worked on the likes of Miranda Kerr, Delta Goodrem and Jodi Foster.
And I don't know where she got her wizarding degree from, but there is no doubt in my mind that what she does is pure magic.
But … would she balk at the effort of transforming my mere mortal skin? Scoff at my hardly supermodel features? Sigh with frustration at having to calm my sensitized epidermis?
Or … would Noni soon become the Beauty Fairy Godmother/Designated Makeup Alchemist I'd never had (but always desperately needed)?
Ding, ding, ding, your answer is correct: Noni Smith is now officially my Beauty Fairy Godmother and Designated Makeup Alchemist.
Creatively harnessing World Organic's impressive range of cosmetics and makeup, she transformed my flushed (and awed!) face into cool, calm and smoky-eyed composure.
I'll be honest: I don't know what she did. There was some foundation mixing, concealer dabbing and makeup brush swirling and twirling … it all passed by in a flash. By the time I looked up (and stopped gabbing excitedly), there was a smoky-eyed minx looking back at me in the mirror. And guys, it was me. The smoky-eyed minx was me.
My jaw dropped, my eyes sparkled and I grinned like a kid given an all-access-pass to Hogwarts (the wizard references are clearly reigning supreme in this article).
But before I could properly thank Noni – and ask whether she'd adopt me -, I was off on the final leg of my adventure: meeting the mythical founder of World Organics.
Megan Douglas, founder of World Organics
If I'd thought about it ahead of time, I probably would have guessed that given her New Zealand heritage that Megan might be sporting the crystal-clear skin and striking good looks of an Elfin queen (oh look, a new non-wizard-but-still-geeky analogy!)
But I didn't think about it, and so Megan's dewy skin and sparkling eyes were a refreshing, welcome surprise.
Megan is a fifth generation herbalist with the art of healing and natural remedies practically running through her veins. She has a rich and diverse background, has studied in India, where she came across World Organic's unique supercritical extraction process and is one of the most grounded, peaceful women I've ever met.
She's also seriously skincare savvy.
Her supercritical extraction promises to be an absolute game-changer in the skin care industry, marrying science and nature for maximum potency and effectiveness.
"The magic of supercritical extraction is that it captures the maximum nutritional and beauty benefits of the whole plant – literally thousands of important compounds – and not just isolated chemical constituents. Not only that, but supercritical extracts per weight of herbs are between 100-250 times more concentrated, as well as being ultimately more pure and 'whole', than traditional herbal extracts used in most skincare today." – World Organics.
As Megan showed me the tiny test tube style vials of essential oils, I felt both excited and hopeful. Could this be the missing link to fostering the glowing, healthy skin I'd always longed for?
As I said earlier, it's too soon to tell. But my hopes are high and given World Organic's natural ethos, philosophy and methods, I think that this is one time when my expectations will be delightfully exceeded.
Stay tuned for my review of some of World Organics products!
Please note that Adhesive PR and World Organics kindly arranged for me to preview and trial their products. I was not paid or reimbursed for writing this article.
Cassandra Lane is the happy founder of Happy + Well Academy and the Editor-in-Chief of Happiness + Wellbeing Magazine.

Cass also owns and runs Wild Spirit Co., a creative copywriting (which is just fancy word for 'writing') agency devoted to helping soulful small businesses, entrepreneurs and start-ups communicate their brand with confidence. You can hire her for website copywriting, eBook copywriting and editing, sales page copywriting, article writing, blogging, editing, proofreading and more. Visit her site at http://www.wildspirit.co

A quintessential daydreamer with a penchant for cloud-watching, reading, yoga, hula-hooping and crisp, mountain air (or really, nature of any kind, but mountain air sounded way cooler), she can usually be found with a book in one hand and a journal in the other. The pen, of course, will be tucked behind her ear at some stage and quickly forgotten as she floats through the rest of her day.
Latest posts by Cassandra Lane (see all)
---