Since the start of my spiritual and self-love journey, books have been my greatest allies, my best teachers, and a huge source of support. When I hold a book in my hands I can feel its personality, its own unique energy. As I flip my fingers through the soft edges and run my palm over the cover I can feel the understanding and comfort seeping off the pages.
My name is Madison Rosenberger and I am a book addict. Barnes and Noble is a very dangerous place for me because I cannot go in without finding a new book to bring home. I firmly believe you can learn everything and anything you need to know through reading. The wealth of knowledge that books have brought to me on my self-love journey is vast. Before we dive into my top 10 book recommendations lets define self-love.
What is sel- love? How do we find it? How do we practice it? You will often hear people advise, "You just need to love yourself more"; wouldn't it be nice if it was as simple as all that?
The journey of self-love is an elusive dance, some days you see yourself as the shining creature that you truly are and other days you pile heaps of judgment upon yourself.
The self-love journey is never completed and it is never ending. This fact helps you accept yourself and release the yearning for perfection, you are only human after all. The ride of life is all about growing, learning, and exploring how to get closer and closer to full self-love and enlightenment. You did not come here knowing 'how to' love yourself 100% because then there would be no purpose for you to be here.
Self-love is a spiritual journey. Self-love is about knowing your true Self, honoring yourself, respecting yourself, and taking care of yourself. These books have given me little jewels of wisdom and served as stepping-stones toward loving and discovering my authentic Self. My hope is that these books will help you show up for yourSelf and take you deeper down the path of your self-love expedition.
Ask Your Guides by Sonia Choquette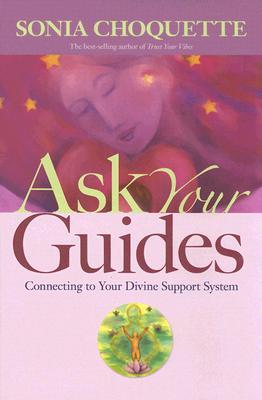 What is any spiritual journey without your spirit guides? This book clearly and easily defines how to develop a stronger connection with your own celestial support team. You are never alone. Learning how to reach out to and communicate with your guides will transform the way you see yourself. Once you start trusting and talking to your guides you will see yourself as they do, as a perfect divine being!
Archangels and Ascended Masters by Doreen Virtue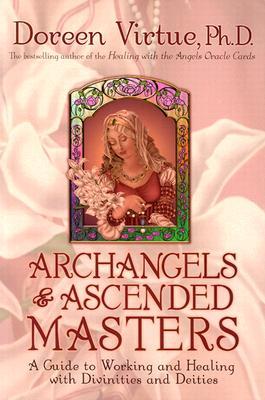 You have many, many different groups of spirit guides, whom you learn about in Sonia's book. My favorite groups of guides are the archangels and ascended masters. Ascended masters are great teachers whom were once human and continue to help us from beyond. Archangels are non-denominational and are the kings of protecting, guiding, and healing us. Invoking these guides is bringing out the big guns. Doreen's book is an encyclopedia with a complete listing of all New Age and Old Age deities. She has channeled each entity and recorded their complete history and how to communicate with them. In the back of the book there is a glossary listing which guide to invoke for specific problems, ailments, and life situations.
A Course in Weightloss: 21 Spiritual Lessons for Surrendering Your Weight Forever by Marianne Williamson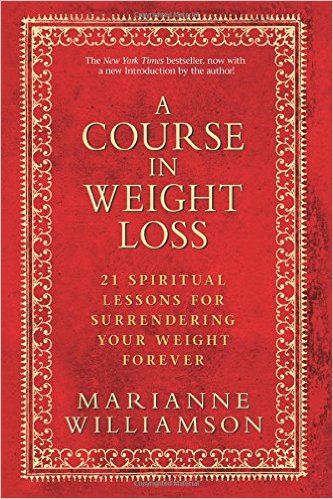 A huge source of lack of self-love is attached to body image. The battle to love your body is prominent in our society. Marianne completely transformed my relationship with my body. Through each lesson she dives deeper into the connection between trust in God/Divine and our ability to love ourselves. She implements practical and effective exercises to dig through the muck that has been blocking you. My favorite activity was writing a letter to "Not thin Me" from "Thin Me". I explained to her that enough is enough, time to start treating myself with the respect I deserve!
The Lifechanging Magic of Tidying: The Japanese Art of Decluttering and Organizing by Marie Kondo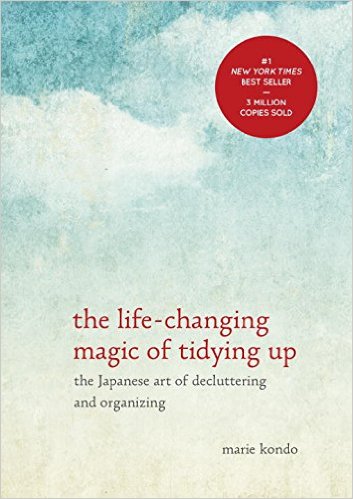 This is more than just a book on organizing your sock drawer. The KonMari Method is a whole new way to approach your life. Marie presents this simple method of asking ourselves, "Does this spark joy?, when deciding to keep or trash an item in our house. This is the way we need to address every thing in our life! A huge part of self-love is honoring our truest feelings. Ask yourself, are my actions instigating joy in my life? Do the people I surround myself with spark joy? If the answer is no, its time to make some adjustments. Marie's book changed my life and allowed me to release so much unneeded stress.
12 Steps of Forgiveness by Paul Ferrini
 
Forgiveness is a crucial step in your self-love journey. The trick is that the forgiveness you must practice is towards yourself. You may think that the focus should start with all those who have wronged you; however starting with yourself will allow you to extend that forgiveness to others. The judgments you place on others stem from your own shame and guilt. Paul focuses on leading you from fear to love presenting "The Four Axioms of Forgiveness" in this deeply inspiring book.
Urban Tantra: Sacred Sex for the Twenty-First Century by Barbara Carrellas
 
Part of the reason the topic of sex is so taboo is due to lack of self-acceptance! Developing a tantric relationship with yourself can be monumental in breaking down barriers. Practicing the exercises with only yourself and not a partner can promote deep healing. Barbara's book will gracefully lead you through any shame, embarrassment or repressed emotions that may arise during your sexual journey.
Pretty Happy: Healthy Ways to Love Your Body by Kate Hudson

This newly released gem is full of love and joy, just like it's author. The quote beautifully splashed across the back of this book explains it all "You don't have to be perfect … pretty happy is pretty great." Kate teaches the four pillars to loving yourself as you are NOW and shares her key ways to inspire a happy, healthy relationship with herself. Pillar One: Cultivate an Intuitive Relationship with Your Body. Pillar Two: Eat Well. Pillar Three: Awaken Your Body. Pillar Four: The Miracle of Mindfulness
The Wheels of Life by Anodea Judith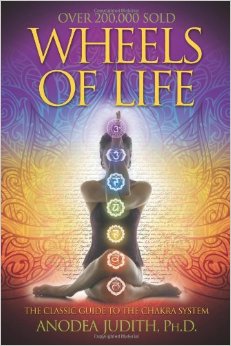 The first book I bought when the door to my spiritual world opened was, The Wheels of Life. To this day it still serves as my favorite book on the chakras! You could read Anodea's book 1,000 times and receive a new spark of insight each time. Understanding how your energetic body works and learning how to balance, clear, and cleanse your chakras is important. As I said earlier, a self-love journey is about taking care of yourSelf and honoring yourself. Care of the energetic body is a staple in supporting yourself.
The Afterlife of Billy Fingers by Annie Kagan

"The concept of an eye for an eye, tooth for tooth karmic equalizing of the score isn't the real deal, at least not where I am. Its more a kind of experiment chosen for soul-type reasons that humans have an almost impossible time understanding. And not understanding is an important part of the experiment, it would lose some of its punch, and that losing of punch, well, that's a little bit of what enlightenment is all about"
Annie channeled these beautiful words from her drug addict big brother, Billy, in heaven. Listening to Billy fills you with confidence about why you are here and the purpose of it all. A lack of self-love arises from fear, fear of the unknown, fear of judgment. Billy's words will leave you feeling courageous, bold, and ready to conquer life and the afterlife.
A Discovery of Witches by Debrah Harkness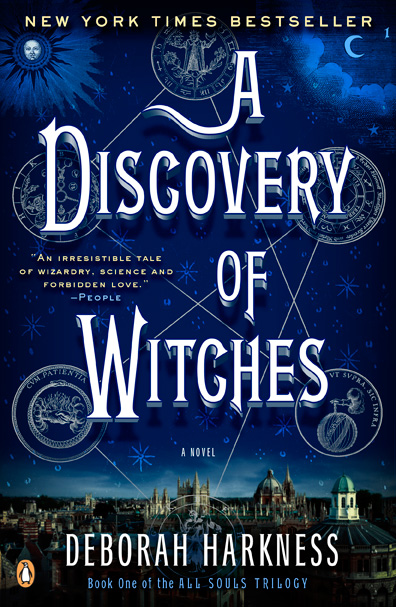 You may wonder what purpose this witchy novel would serve on your path? Why the heck would I put fiction on here? I have shared with you my current favorite trilogy because another big lesson to self-love is surrender. Sometimes you need to stop trying so hard to "do." The journey is never ending, true, but often you just need to pause, breathe, and be. Allow your soul to rest, integrate. Take a break from self-improvement, cut yourself some slack and pick up a fun, feel-good novel!
For more enlightenment and self-care, don't forget to check out our Truth or Dare Self-Discovery + Happiness Game!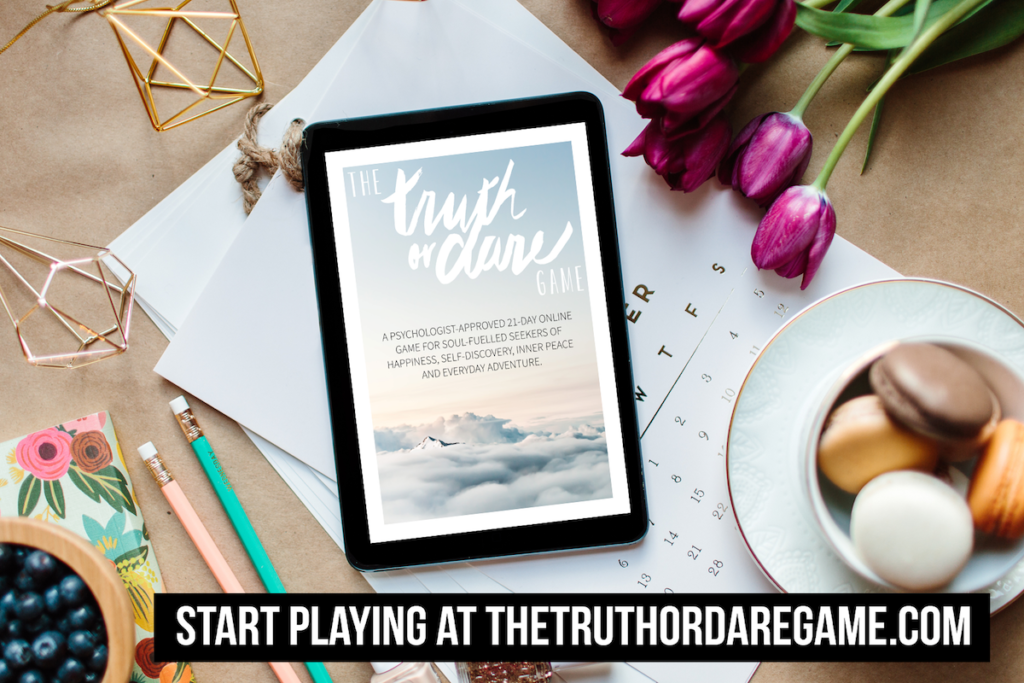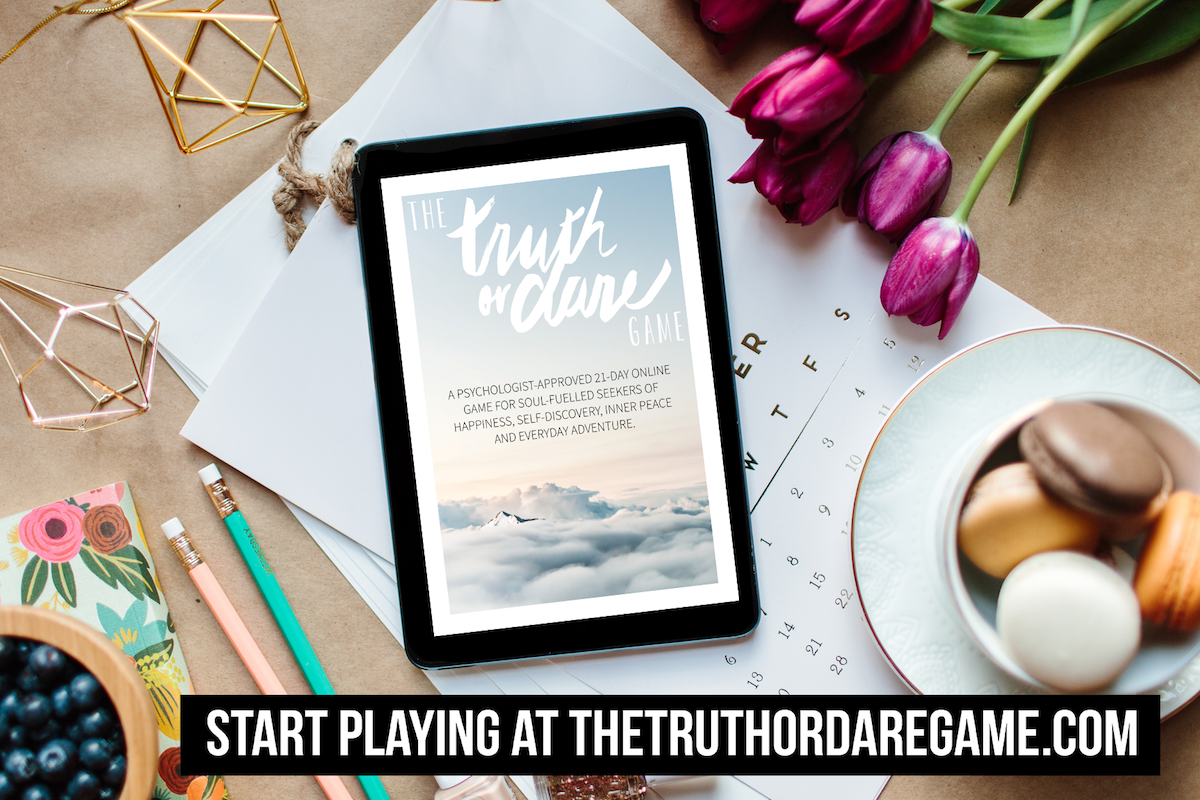 Madison Rosenberger is an intuitive, spiritual mentor, yoga teacher, entrepreneur, freelance writer, nurturer, and lover.Madison's mission is to help others tap into their own spirituality, express self-love and live in the present moment. She believes in the intuitive power of her heart and the sensation of connecting without words.

To book a one-on-one session with Madison, download her free eBook, Self-Care as a Spiritual Act, or to check out her blog visit www.madisonrosenberger.com

Latest posts by Madison Rosenberger (see all)
---