Holidaying in Greece has never been on my Bucket List, nor has it ever been on my vision board, nor have I ever pinned anything Greek in my Pinterest.
Okay, so maybe I don't have a vision board … or a Pinterest account.
But my point is, if you had asked me what I knew about Greece prior to our holiday there, all I could have told you was that the Greeks enjoyed taking their frustrations out on their crockery, all while cursing their annoying uncle named Opa. And that maybe all Greeks had an uncle named Opa, or was it Spiro?
So when my beautiful partner, a.k.a. the brilliant creative mind behind Happy + Well Mag (hopefully that should get me a full-time writing gig at H+W) added Greece to our holiday itinerary, I had virtually no expectations from that leg of our European tour.
Maybe it was the lack of expectations, or maybe it was because it was the first place I'd travelled to in years, but I can hand-on-heart tell you that Greece has now become my second favourite place on Earth (next to Disneyland).
Here's why:
1. Greek food is incredible.
You've probably already heard or read somewhere that the Mediterranean diet is extremely good for your health and has been confirmed by research to lower the risk of heart disease.
But to hell with that, I'm talking about the Souvlaki, the grilled Fetta, the Tzatziki, and the hot chips (or fries for our American mates) stuffed in pretty much everything. From the tourist traps in Plaka, Athens, to the little tavern at the peak refuge of Mount Olympus, the Greeks demonstrated that if there's one thing they're great at, it's food.
2. The views are to-die-for.
Some 3600 years ago, one of the largest volcanic eruptions in history decimated Santorini and the Minoan civilisation that had settled there. If it sounds slightly terrifying, it should. Because, well, it was.
And guess what? Despite increasing volcanic activity within the same region in the last few years, the Greeks have since rebuilt and resettled … around the same volcano. But, to be fair, I can understand why.
Because why wouldn't they? Imagine waking up to this every morning: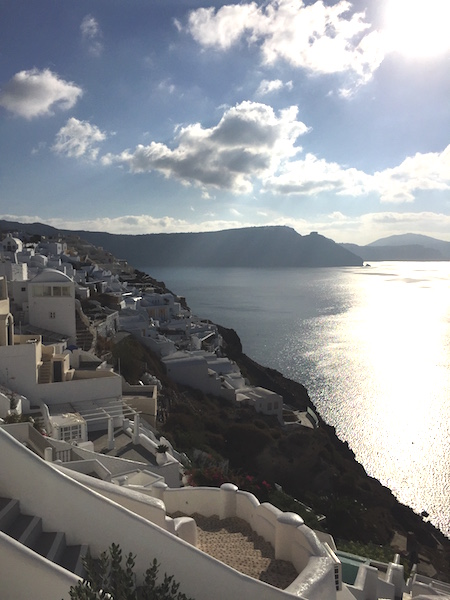 3. Greece is rich with history.
Athens is one of the world's oldest cities and is teeming with ancient landmarks and archeological sites. From the majestic Acropolis, to the ancient Agora in the middle of the city, there is plenty to see and explore.
But don't limit yourself to just Athens; there are a myriad of other Greek destinations (like Crete, Cape Sounion and Delphi) that offer both culture and history, myth and magic.
Classical Greek culture and philosophy have had a massive influence on modern Western culture and civilisation, and to stand in the middle of where it all had started can feel like you have finally come home.
4. It's easy on your pocket.
Coming from one of the most expensive cities in the world, everything in Greece seems like a garage sale bargain. On our first night in Athens we had dinner at a restaurant with a jaw dropping view of the Acropolis. The food was delicious and I was gobsmacked to find that the bill was half of what it would cost for dinner at one of our regular places in Sydney.
Accomodation is relatively inexpensive as well. We stayed in a modern and spacious Airbnb apartment in the central Plaka district of Athens which cost us a mere $74 AUD a night.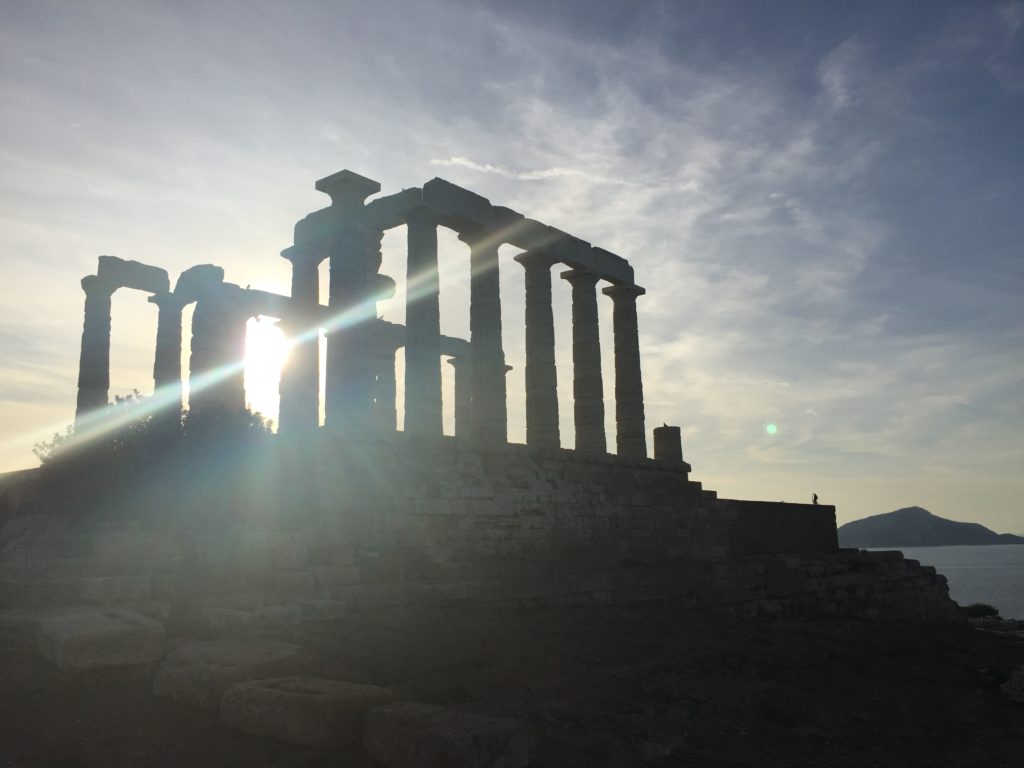 5. Greeks are interesting.
To say that the Greeks are an interesting bunch is somewhat of an understatement. They are extremely superstitious, half the population can speak English, and they don't pay taxes. In fact, tax evasion has been described by Greek politicians as a national sport.
But don't let their stoic appearances fool you, the Greeks also have a big heart. You probably would have seen articles in the news about the residents of the Greek islands rescuing, supporting and sheltering refugees despite their own ongoing financial crisis.
We observed the Greek kindness firsthand while exploring the streets of Athens. Athens is home to many stray cats and dogs. It wasn't uncommon to see the residents of Athens, ride around town to make sure that the strays are well fed.
They say that a person's true nature is revealed in times of adversity. If this is true, then the Greeks are  the type of people I'd like to surround myself with.
Before our European holiday, we were expecting to fall in love with Paris, Switzerland, or Florence. But in the end, it was the little Mediterranean country on the outskirts of Europe that had won us over.
Like this article? Don't forget to download our free Adventure Edition of Happiness + Wellbeing Magazine!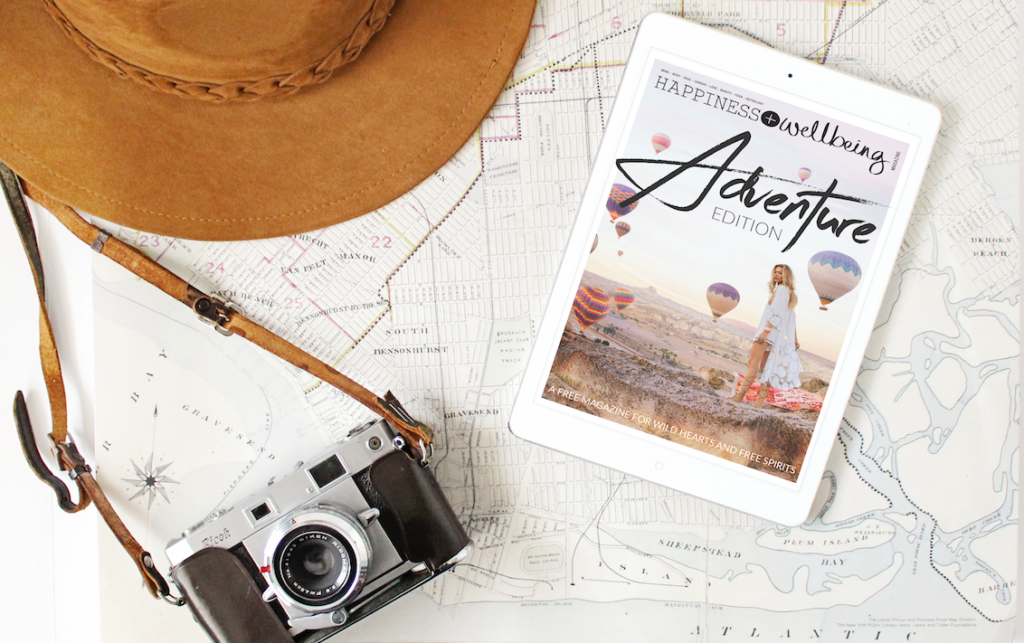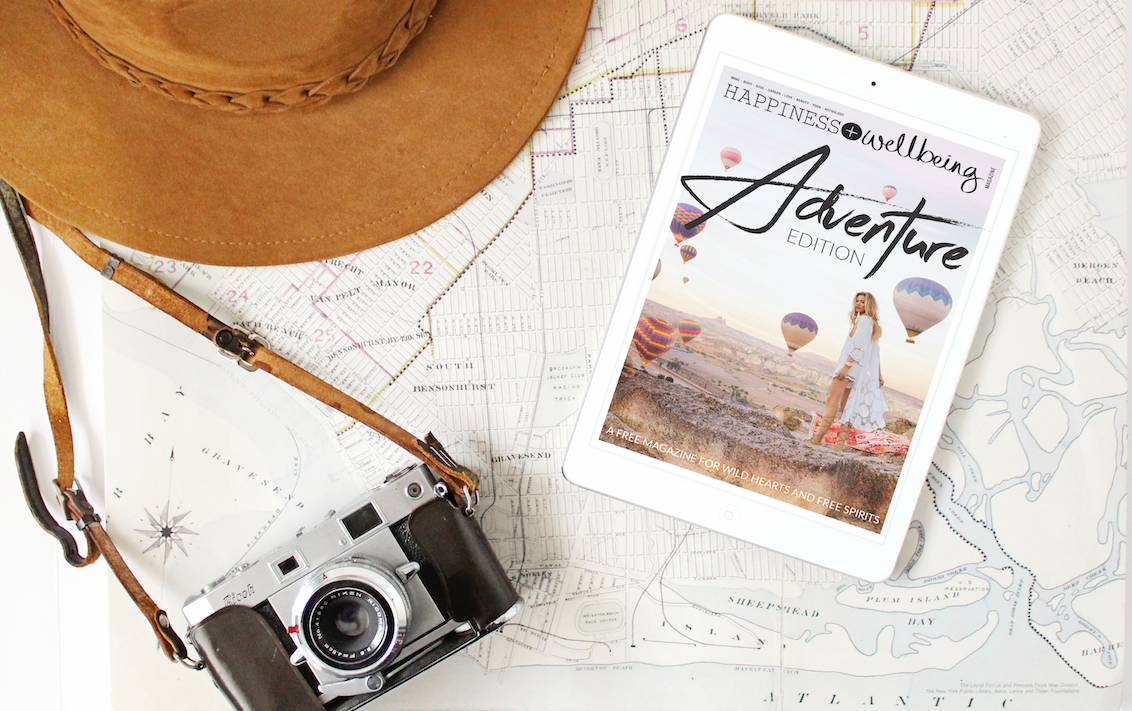 Brian is the co-founder of Happiness + Wellbeing Magazine, developer of the Happiness + Wellbeing App and our resident tech guru.
---