Kristina: Where did your health and wellness journey first begin?
Sabrina: As Principal Dancer for the opening of the Le Lidos 23 million Euro Show 'Bonheur', I spent most of my late teens and 20s headlining one of one of the most prestigious cabarets shows in the world, appearing in magazines from Vogue to L'Optimum and regularly featuring on French and international television. Combining this with modelling, musical theatre, opera and various productions across the world in Korea, China, Austria and Copenhagen, I felt like she had it all. All this for a girl who came from a small dance studio on the shores of Manly in Sydney's Northern Beaches! 
But the cold hard truth was that a champagne diet and late nights had become the norm for me, and after returning to Australia at the age of 27 after completely burning out, I began searching for ways that I could reclaim my health and get back in touch with that humble girl from Sydney that had left many years ago.
This was when I discovered yoga, as a way to get back in touch with both my body and mind which I had come to realised I had neglected for far too long. In 2012, I ventured to Bali to attain my Yoga teaching qualifications with the renowned Steve Ross of Maha Yoga in LA.
This was the beginning of my evolution of taking care of myself through regular yoga, a wholefood diet, cleaner skin care products and Ayurveda.
Whilst in Bali, I was put in touch with a medicine man and Ayurvedic doctor as I had been having issues with my digestion for years, was constantly tired and had a serious issue with bleeding gums. The analysis of my body and changes to my diet and lifestyle prescribed by my Ayurvedic doctor was so unlike anything that my doctors in Australia had advised. Needless to say, this newfound approach, including the incorporation of oil pulling into my everyday routine, spiked my interest and it's been an awesome – if not inspiring, yet challenging – adventure since.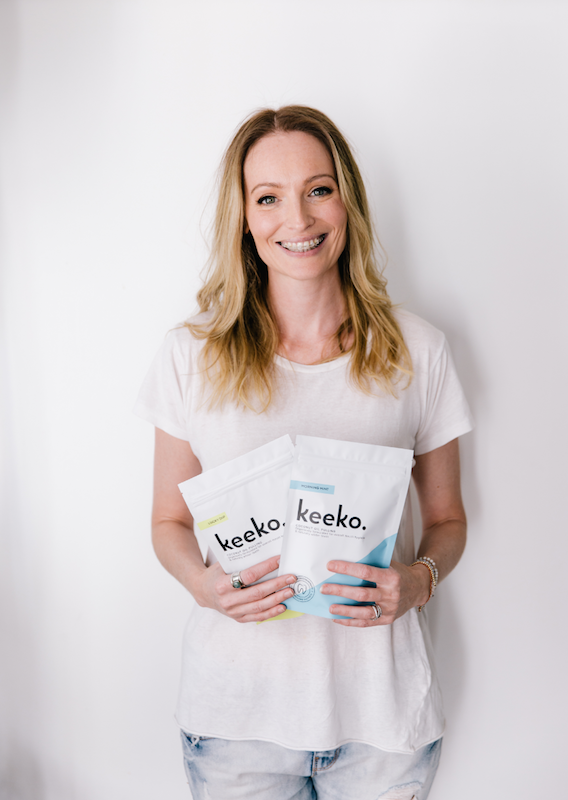 Kristina: How did you come up with the idea of launching your own oil pulling brand?
Sabrina: After my trip to Bali, I began to immerse myself in the ancient wisdom of Ayurveda and started to incorporate its principles into my everyday life.
In 2013 I launched my first business, Flora Organica, importing and selling a range of amazing green beauty brands from overseas such as Tata Harper, Soapwalla and Rahua – leaders in the natural beauty field who had not yet found their way onto the Australian market. After a successful year in business, pioneering the way for other natural beauty retailers, I sold Flora Organica to embark on new ventures.
In 2015, I wanted to flex my creative muscle once again with the launch of my own product; something that was niche, effective and could be used by a wider range of people for a multitude of purposes.
As someone who has always had an issue with bleeding gums, I had been an oil puller on and off for years after returning from Bali where I learnt of the technique. However, while I was aware of the benefits first-hand and knew that I should practise it more regularly, I hated the solid oil in my mouth and was never a fan of the flavour. Eager to find a way to incorporate oil pulling into my life in an easy and enjoyable way, I was inspired to create my own version of an oil-pulling product.
Combined with my lifelong obsession with natural beauty, vibrant health and procuring the perfect dazzling smile (I once left a whitening strip on overnight, needless to say in the morning my gums were peeling!), Keeko was born.
Kristina: What is your top wellness tip?
Sabrina: Appreciation of what is, and not what could be. Wellness for me is staying present, because I believe cultivating presence in the here and now is the only way we can achieve optimum wellbeing and connect to our divine purpose on this Earth.
Kristina: How do you stay in balance?
Sabrina: Meditation, nourishment and movement. There are one of the most powerful tools for restoring balance between our mind and body. When we deprive ourselves of these fundamental elements, it can really affect our overall wellbeing. Beyond everything else that's going on around you, sticking to these three balancing pillars on a daily basis should be a priority to living your best life yet.
Kristina: What keeps you feeling alive – and happy?
Sabrina: My husband – Nicholas – never fails to keep me smiling, and waking up every day doing what I love and knowing in my heart that I'm exactly where I need to be.
Kristina: What is your advice for anyone thinking of launching their own mindful biz?
Sabrina: Just start – start somewhere, anywhere. It doesn't matter if your starting point is amidst the rubble – I promise, you won't regret it.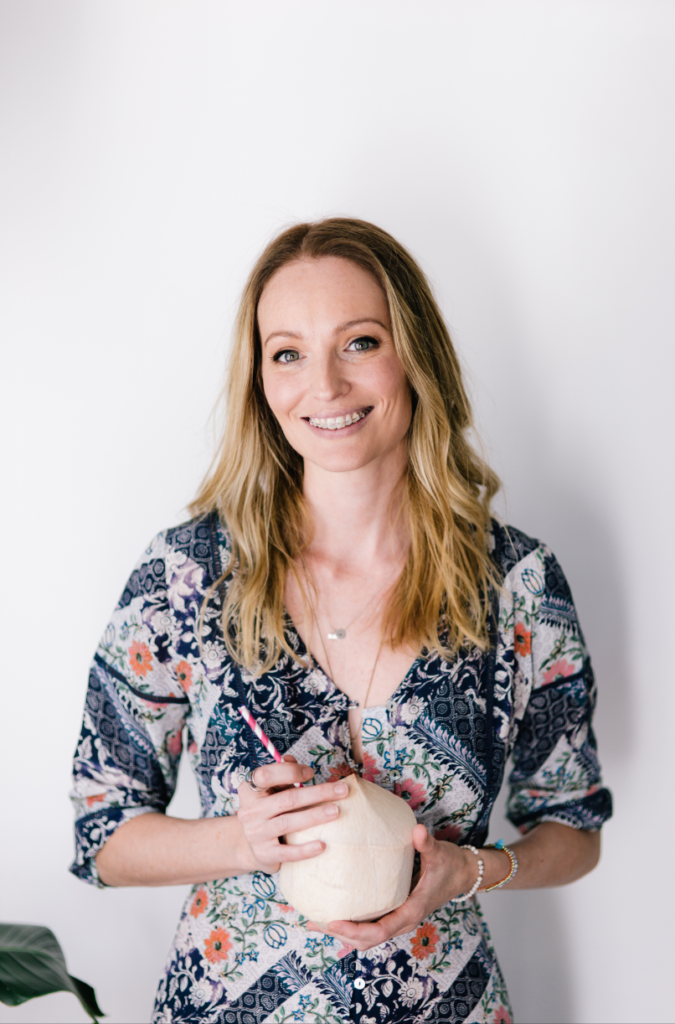 Kristina: What is one thing you'd like to tell your younger self? 
Sabrina: You are smarter, wiser, braver and stronger than you know. Keep loving yourself, against all odds.
Kristina: Do you have any advice for anyone who wants to be happy and well, but isn't sure where to start?
Sabrina: Make a list of your top five values. Look at the areas of your life where you are ignoring or deviating away from these. Restrategise, accordingly, so you are in perfect alignment with each and every one of them. And don't forget to smile! We take life so seriously sometimes. Activating the muscles around the corner of our mouths has the ability to turn on happy hormones, and isn't that such an awesome thing?
Kristina: What is one important thing you've learnt throughout your journey thus far?
Sabrina: Your vibe truly does attract your tribe, and the age-old saying, you are who you surround yourself with has never rung more true for me.
When you raise your energetic frequency and exude a state of vibrational credibility – through kind words and actions to yourself and others and a huge bunch of unconditional self love and self-belief – the universe has no choice but to send a tribe your way that is reflective of this.
That's not to say you should exclude anyone who doesn't fit into this profile, but you can also lead by example and be the beacon of light for others in their time of need.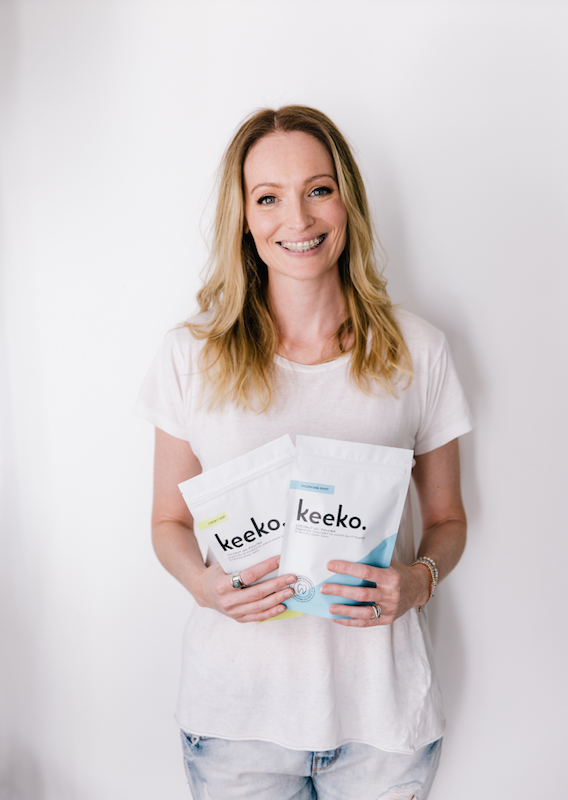 Kristina: Do you have a favourite beauty ritual?
Sabrina: Oil pulling! I've been doing it daily for years, and will never stop. So great at keep the mouth healthy, clearing the skin, keeping teeth in top condition and boosting energy levels. And so much fun too.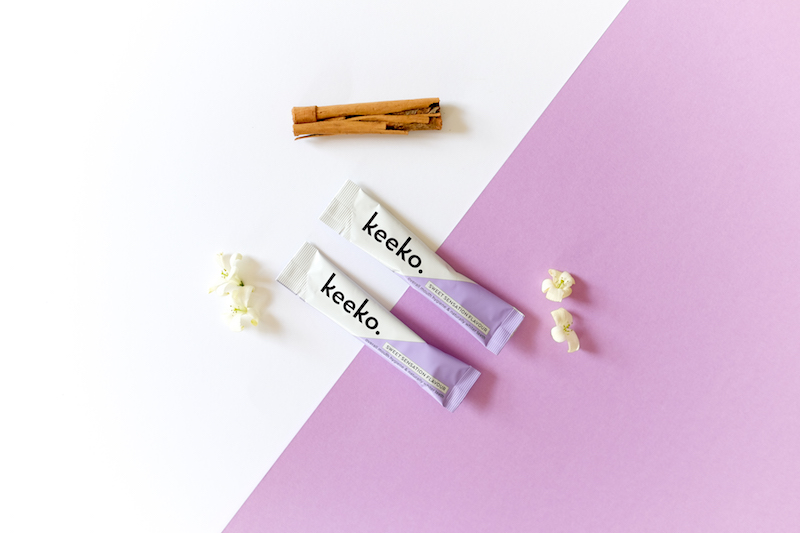 Don't forget to enter the happy + well giveaway
Ready to try oil pulling for yourself? Happiness + Wellbeing Academy has partnered with Sabrina and Keeko to give away three x full-sized oil pulling packs valued at $38.95 and three x Keeko Binchotan Charcoal Toothbrushes valued at $12.95.
To enter, simply leave a comment below. And you get bonus points for sharing this giveaway on social media using the #happywellkeeko
Competition ends midnight EST 31st July 2016. The winners will be contacted within four working days. 
Latest posts by Kristina Ioannou
(see all)
---