Attention Melbournians! There's a new smoothie bar on the block and her name is 'Lains & Co.' Conveniently located in the state of the art fitness and wellness studio 'Bodhi & Ride' in Port Melbourne, this new smoothie and health bar was founded by health-nut Alaina McMurray and her partner Aaron Doolan. Alaina was inspired to open the smoothie bar, which has been a dream in the making, by a growing passion for health and nutrition which began with her own health awakening five years ago. Switching her diet to plant-based and whole foods has given the 'Bodhi & Ride' Head of Ride Director the boundless energy that keeps her pumping through the eight to ten classes she teaches a week.
The philosophy of Lains & Co. is simple: healthy food should be delicious, fun, exciting and nourishing. All products are plant-based, dairy-free, almost all gluten-free and made from 100% real, fresh, and natural ingredients. "No thanks!" says Alaina when it comes to preservatives, refined sugars or refined carbohydrates, you won't catch those nasties at Lains & Co. From smoothies to breakfast bowls and bliss balls, Lains & Co. believe their energy inspiring smoothies are a blend above the rest. It's clear the aim of this health bar is fun from the cleverly titled, 'Oat No You Didn't' to the hip, 'Orange is the New Bliss' the main mission here is not to sacrifice flavour for nutrition.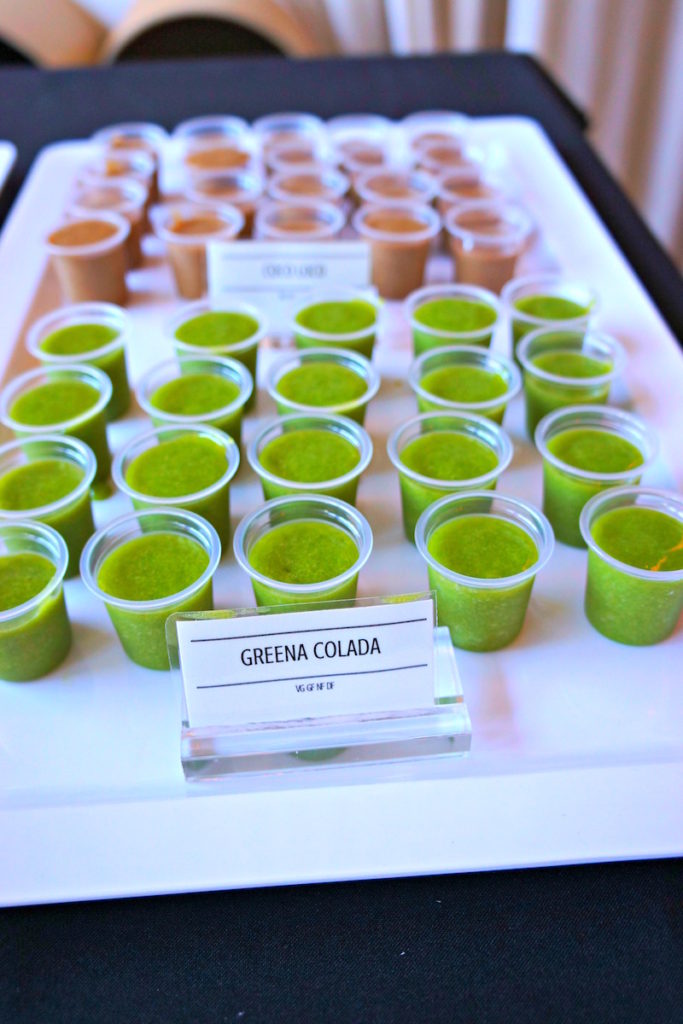 Top three must-try menu items at Lains & Co.
The 'Peanut Butter Than the Rest' smoothie (banana, almond milk, peanut butter, cacao nibs, PranaON Chocolate Protein powder, date). This smoothie is what dreams are made of and has been by far the most popular item on the menu. The peanut butter is made from scratch and Alaina attributes this as making a difference to the freshness of the taste.
The 'Hola Granola' (coconut yogurt, granola, fresh fruits + superfoods). This is the perfect grab 'n' go breakfast item. The deliciously smooth mango and lime coconut yogurt is sourced from Noosa (Born Cultured) and is full of healthy probiotics to promote a healthy gut.
The 'Sea You on the Dark Side' protein bliss ball (almonds, dates, raw cacao, vanilla, rice malt, sea salt). These bad boys are full of healthy, organic and natural goodies that are great for an energy pick me up.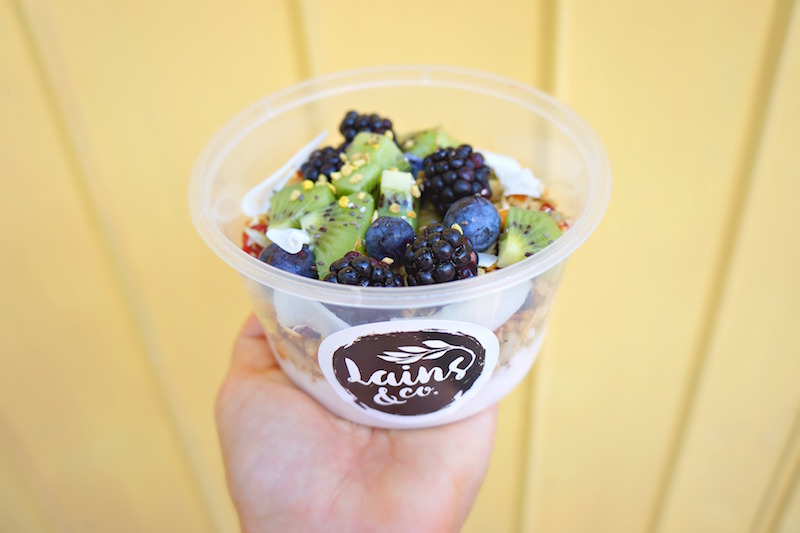 If you're pressed for time and you can only pick one, the "Acai of Relief" is the go-to smoothie. "Acai is an Amazonian superfood that is known for it's chocolate-y berry flabour and deep purple colour. It's rich in antioxidants, fiber, omega fatty acids and so much more," says Alaina. So if ever you find yourself in Port Melbourne, get your happy-selves down to Lains & Co.!
Rachel Carter is a film-buff with a slight to extreme case of wanderlust. She is a marketer by day and a freelancer by night. Her favourite pastime is reading. Hailing from Washington D.C. you can catch this now Sydney-sider at her monthly book club in Surry Hills, feel free to make fun of her accent, everyone does. She believes in love, laughter, and fervently in sarcasm.
Latest posts by Rachel Carter (see all)
---