Have you ever daydreamed about, well, daydreaming your way to your ideal body? No calorie counting. No five am boot camp sessions. Just easy, breezy, gimme-the-cheesy (no, really, can you pass the cheese?) weight loss.
Come on, tell me I'm not alone in this. Surely effortless weight loss isn't only my pipedream?
Well, hold onto your never-ending Tim Tams, because we may be onto something.
Laurel Mellin, PhD, health psychologist and Associate Professor of Family and Community Medicine and Pediatrics at UCSF, wrote an article recently for The Conversation (you can read the article here) that outlined her research into training the brain to facilitate weight loss.
She says:
"If there is ever to be a "pill" – a solution to weight – it will be changing the brain, particularly the primitive areas of the brain, the "emotional brain" or mammalian and reptilian brain. These areas house circuits that control stress and our stress-fueled emotions, thoughts and behaviors. These circuits can be rewired in humans so by changing them, we have a chance to address the root cause of stress-related problems, including obesity."
Which, I'll be honest, sounds pretty darn good to me. If I could somehow reprogram my brain to tell my body not to overeat (and avoid my somewhat superhero ability to gain weight just by looking at a cupcake), then, sign me up.
Mellin explains the theory – and science – behind it by illustrating that our emotional brain is the command center for both weight and common excesses. "It includes the fear, reward and starvation centers. When that brain is in stress, all three centers promote overeating and weight gain. We have strong drives to do exactly what we know we shouldn't do. We can't help it! Our emotional brain is in stress."
I'm beginning to really like this woman.
Mellin goes on to offer five tools (for different levels of stress) that you can use to calm the emotional brain. I recommend reading the full article, but as a quick summary they are: feeling compassion (for yourself and others), tuning into your feelings, acknowledging – and allowing yourself to feel – your emotions, stating what is upsetting you and using emotive prompts to continue the dialogue with yourself, and doing damage control with comforting techniques.
In essence, it's all about helping your emotional brain feel more calm, settled and at peace (while you rewire your brain and your survival circuits).
Activating weight loss without calorie counting or grueling fitness regimes? No longer a pipedream, my friend.
Want more love-soaked advice on how to make space for weight loss and holistic health? Check out our free eGuide 'Light Wisdom'!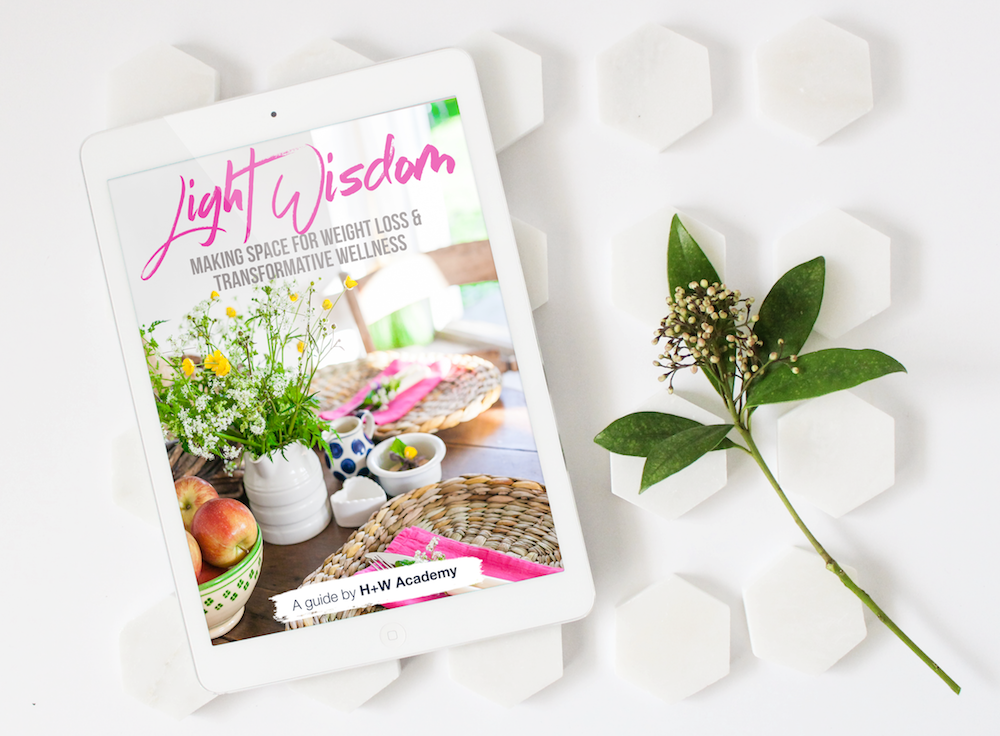 Latest posts by Cassandra Lane
(see all)
---