Hands up if you've heard loads of people selling the ultimate solution for self-care? Me too, and it's exhausting! I'm all for looking after yourself and having a bit of pamper time, but when your "ideal morning" is meant to look like this:
Wake up, meditate with appropriately selected crystals, chant, do yoga, pull an angel card, pull a tarot card, journal, oil pull, tongue scrape, dry body brush, shower, drink hot lemon water, go for a walk and then start your day … 
Ugh, does anyone else feel overwhelmed? I know I do.
And who has time for ALL of the things, every single day? I know I don't (and I work from home)! I often don't even make it to the meditation cushion, let alone doing 15 things before I eat breakfast (which is actually my favourite part of the whole routine).
So let's make a pact to create a self-care routine that doesn't suck (or suck the life out of you before you even start the day).
Here's how …
Step one: Ditch everything you know about self-care.
Yep, all of it.
It's time to let go of the 'could', 'should', 'would' and 'have to' items on that list of yours and define self-care for yourself.
Step two: Suck-free self-care designed by you.
Self-care isn't a magic formula, it's anything that makes you feel good.  So take some time out to write a big old list of all the things that make you feel great.
Give yourself permission to let go of anyone else's definition of the perfect self-care routine and tap into what you enjoy.
What feels good for you?
What helps you feel nurtured, happy, calm and connected?
It might be time outdoors, hugs, deep belly laughs, luxuriating in the bath, reading your favourite magazine, dancing around the lounge room, walking your dog, snuggling up on the couch and watching a movie, going to the beach, having a massage, painting, writing or singing your favourite song at the top of your lungs. Or you might love green smoothies, yoga, angel cards, oil pulling and a good old meditate and that's great.
The point of self-care is that it's you, taking time out to look after yourself; to recharge the batteries, relax, unwind and reconnect with what you really need.  
Whatever it is you write down, make sure it's stuff you love doing and know that everyone's list will be different (and that's awesome).
Step three: Self-care made easy.
This is a tip I learned from Life Coach, Chloe Wigan of One Infinite Life and it's the ultimate in self-care made easy.
Instead of overloading yourself with a thousand things you need to do every day for your self-care routine to count, just choose one.
Grab your great big feel good list and treat it like a menu you can order from every day. Each morning take a few minutes to tune in to what you need; listen to your body and choose something from your list that will make you feel amazing in that moment and set you up for a great day.
Feel like meditating before breakfast? Great.
Want to listen to some tunes while you start your day? Do it.
Need a green smoothie or a little more sleep? Go for it.
You won't want or need the same thing every day, so give yourself the space and flexibility to honour what you need day by day, rather than creating a blanket self-care schedule you have to stick to.
Remember, the perfect self-care routine is whatever you love, done when you need it, in a way that makes you feel incredible.  So go forth and create your own totally suck-free self-care tool kit that you can dip into anytime you need a boost.
For more enlightenment and self-care, don't forget to check out our Truth or Dare Self-Discovery + Happiness Game!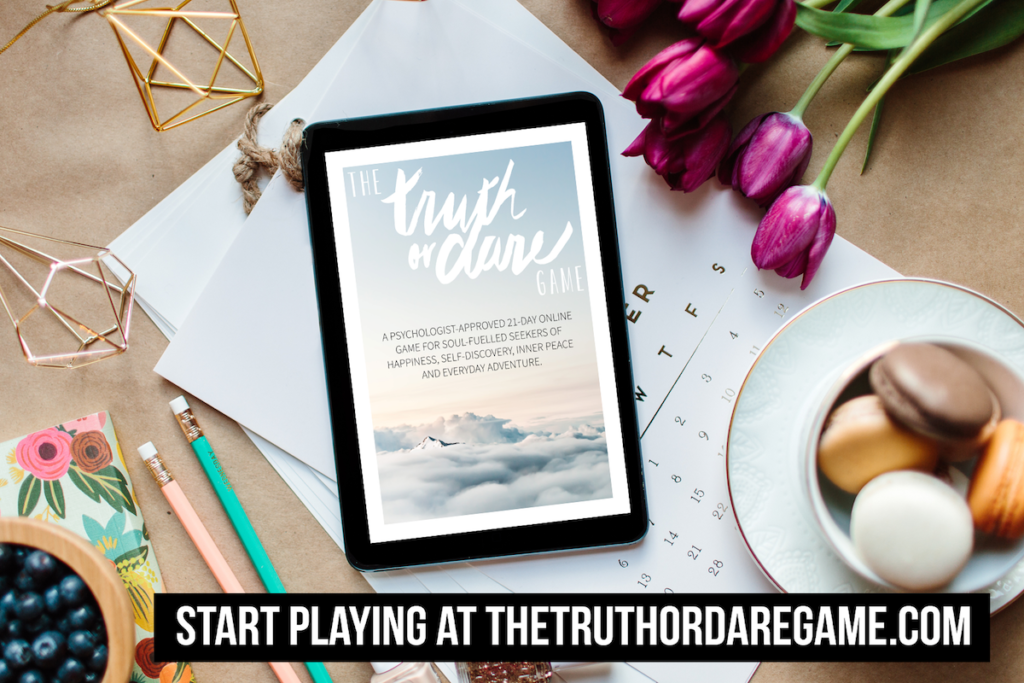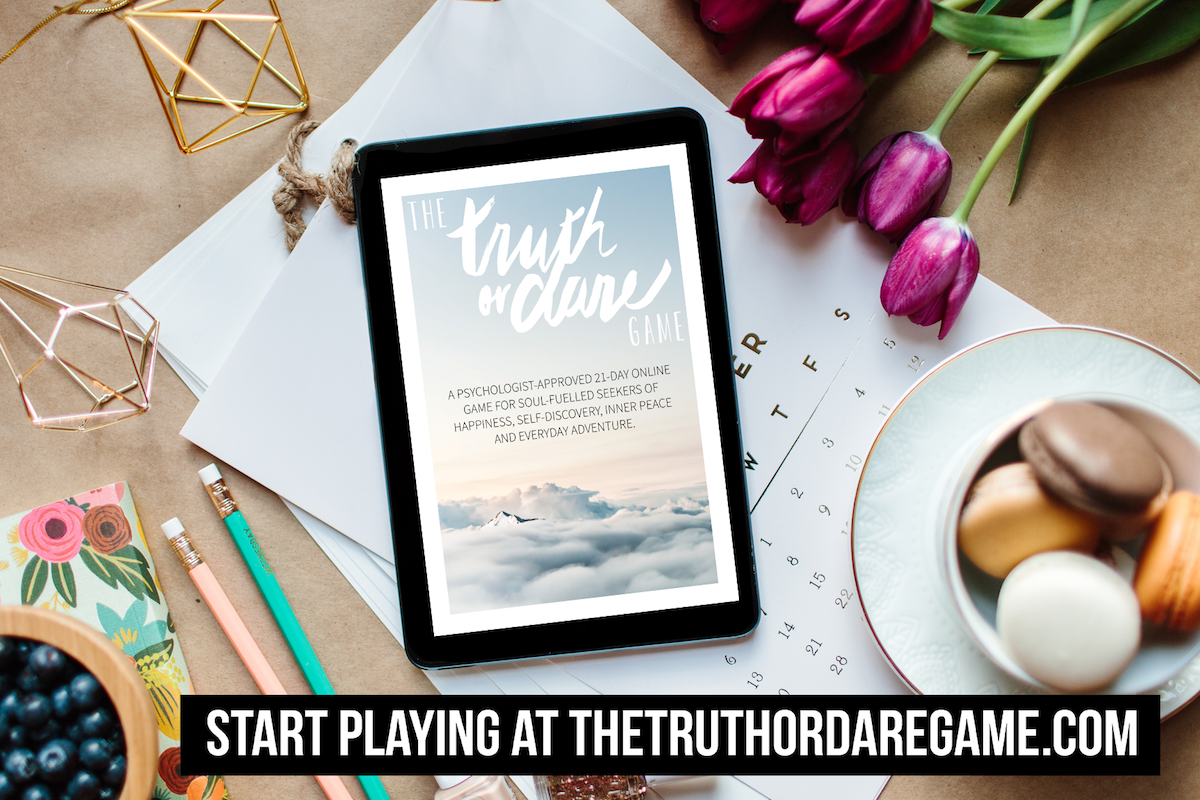 Latest posts by Sarah Jensen
(see all)
---