Who doesn't love a good cup of creamy, cold brewed coffee bursting with the nutritious benefits of organic ingredients and the natural sweetness to boot?
This invigorating tigernut horchata coffee is equal parts exotic and healthy, and will give you the kind of wholesome buzz needed to start your morning on the right note.
Nutrient-dense tigernuts and antioxidant-rich cold brewed coffee make this bad boy a nourishing beverage that's gluten-free, dairy-free, non-GMO and also – surprisingly! – nut-free (yep, tiger nuts aren't actually nuts!).
Consider this your new favourite morning coffee fix with a sexy twist.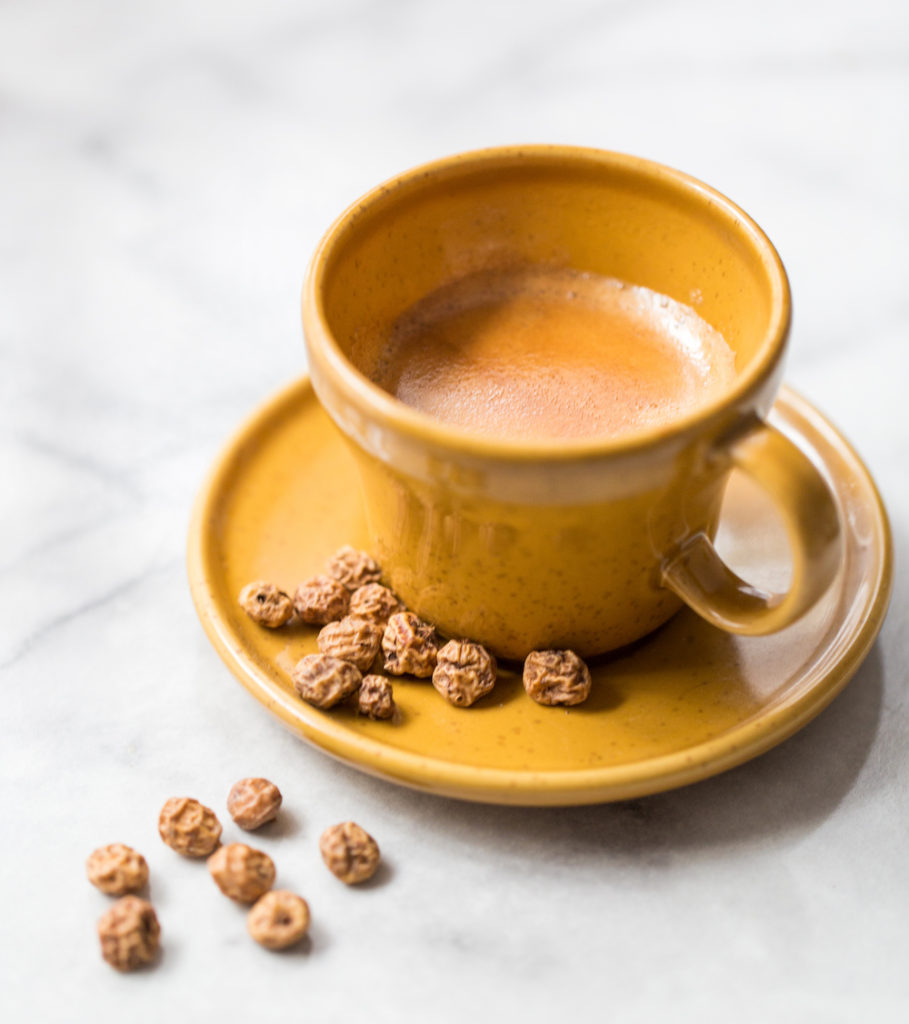 Ingredients
(makes 4)
½ Cup Health and Harvest premium activated tigernuts
½ cup organic cold brewed coffee
½ cup filtered water
Squeeze of organic lemon
Pinch of sea salt
4 organic pitted medjool dates
Directions
In a food processor, blend ingredients until creamy & liquidy in consistency.
Drink and revel in the earthy, sweet flavour.
Keep refrigerated for maximum tastebud tantalising benefits.
Love coffee? Love Tigernuts? Love being a top human? SHARE the love – send this recipe to your friends + fam!

Like most good ideas, our journey was born out of travel. Whilst overseas, a chance encounter with Tigernuts fuelled our curiosity to learn more. This ultimately led us to the Spanish coastal city of Valencia where we were properly introduced to Tigernuts and the Tigernut 'culture'. The more we learnt about Tigernuts the more we wanted to share them with everyone, so we set about creating our vision: Health and Harvest.

Founded by two childhood friends - Tim and James- Health and Harvest is a community aimed at educating Australians on the nutritional benefits of the Tigernut with the end goal of improving people's health and wellbeing.

Latest posts by Health and Harvest (see all)
---