Guest post from Ben Lucas and Blackmores/PAW.
We speak with Ben Lucas, former Cronulla Sharks rugby league player and personal trainer of 16 years:
I love taking my buddy Wilbur (@WilburthSpaniel) for a run around Sydney's Centennial Park with me most days.
Running is a not only a great way to get into shape, it can also improve your cardiovascular health, reduce your stress levels and ward-off disease. Running a few times a week with your dog is a good way to maintain a moderate level of activity for both you and your pooch.
With running season well and truly upon us, here are some of my top tips for a fun, effective and safe running session with you furry friend.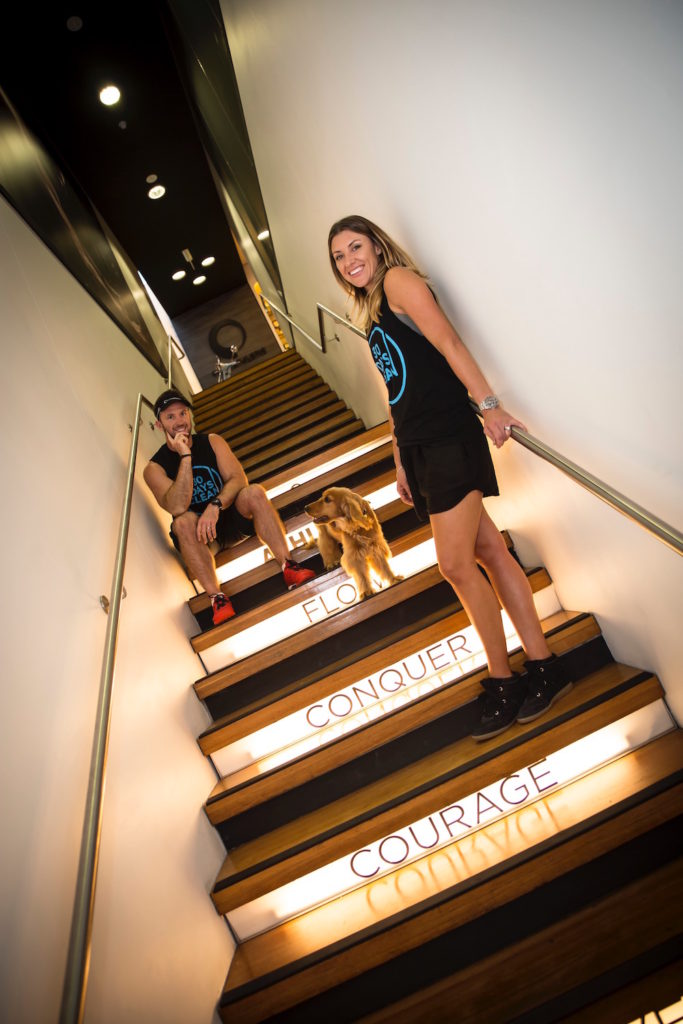 Check in with your vet
I recommend my clients check in with their GP for a health check before commencing a new training program, and the same goes for our pets. A vet can provide advice about what's safe and healthy for your individual dog in your individual surroundings – for instance, dietary changes to fuel the quick increased exercise.
Start slow
Just like humans, dogs come in all shapes and sizes and not all breeds are natural runners. Start off slow and see what pace your pooch is comfortable with, especially if they are older dogs, short-nosed or short-legged.
Remember to warm up
Before you pound the pavement, be sure you've given yourself and your dog at least five minutes of walking or slow jogging. Not only does this help protect against injuries, but allows your dog to sniff around and do their business, so less pee (and poop) breaks along the way once you get going.
Be paw-friendly
Running on dirt trails will be easier on your dog's joints (as well as your own) and paws than running on asphalt or pavement. In fact the more cushioned the better. Centennial Park has some great off-road trails that Wilbur loves, and so does his paws!
Rest and recover
Recovery is an important—but often neglected—part of training plans. Ignoring your body's signals of needed recovery can lead to injury, and the same can be said for your four-legged friend. Yep, just like us, dogs can experience delayed onset muscle soreness. If they are having trouble getting up, or a moving a bit stiffer than usual, consider a doggie day off or joint health supplement to protect their joints.
And last but not least remember to have fun. The only way you and your pooch will reap the benefits of running is to do it regularly, and the more fun you have, the more likely you are to keep it up!
PAW is the natural pet healthcare range from Blackmores animal health division. PAW by Blackmores has been developed by vets and are nature-inspired products specifically designed to keep your pets healthy and happy so they can enjoy the best of life. PAW by Blackmores will support your pet's health at every stage of life, from puppy years to old age.
For more information on how to care for your pet's health naturally, get in touch with the PAW by Blackmores' team of pet experts www.blackmores.com.au/PAW-by-blackmores
Latest posts by Editorial Team
(see all)
---